Buckle Dog Collar in Duck (blue) ALMOST GONE!
Mutthead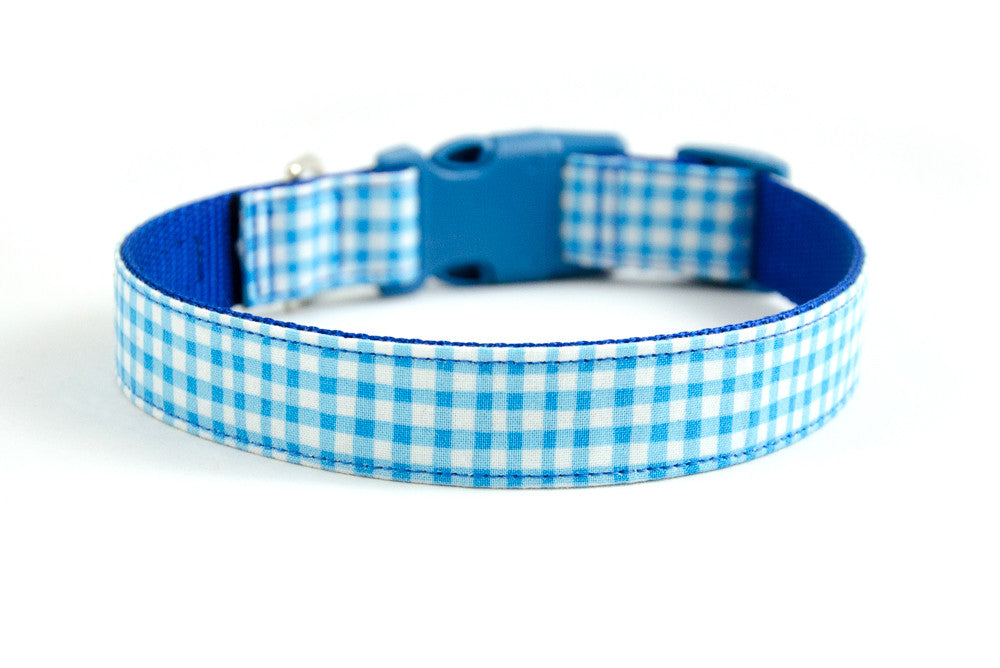 This is a dog collar sewn from Duck, a classic blue and white gingham. The inner surface of the collar is strong nylon webbing.

Mutthead collars are available in the following sizes (tiny dog and cat collars are in separate sections):
s (3/4" wide): 9" to 13"
m (3/4" or 1" wide): 11" to 17"
l (1" or 1.5" wide): 14" to 23"

Items in stock are ready for quick shipping. This fabric is sold out; we cannot make any custom orders.