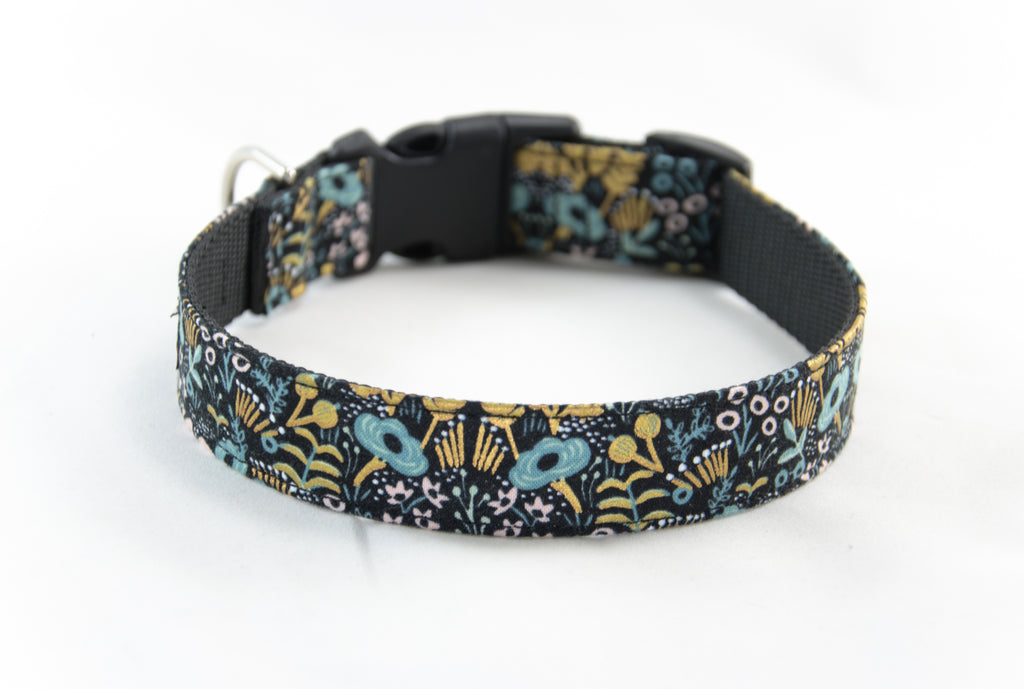 This is a dog collar sewn from Fiona, a fancy and delicate floral print by Rifle Paper Co. It features a black background with pale pink, colonial blue and metallic gold accents.

Mutthead collars are available in the following sizes (tiny dog and cat collars are in separate sections):
s (3/4" wide): 9" to 13"
m (3/4" or 1" wide): 11" to 17"
l (1" or 1.5" wide): 14" to 23"

This fabric is sold out and we cannot make any custom orders.