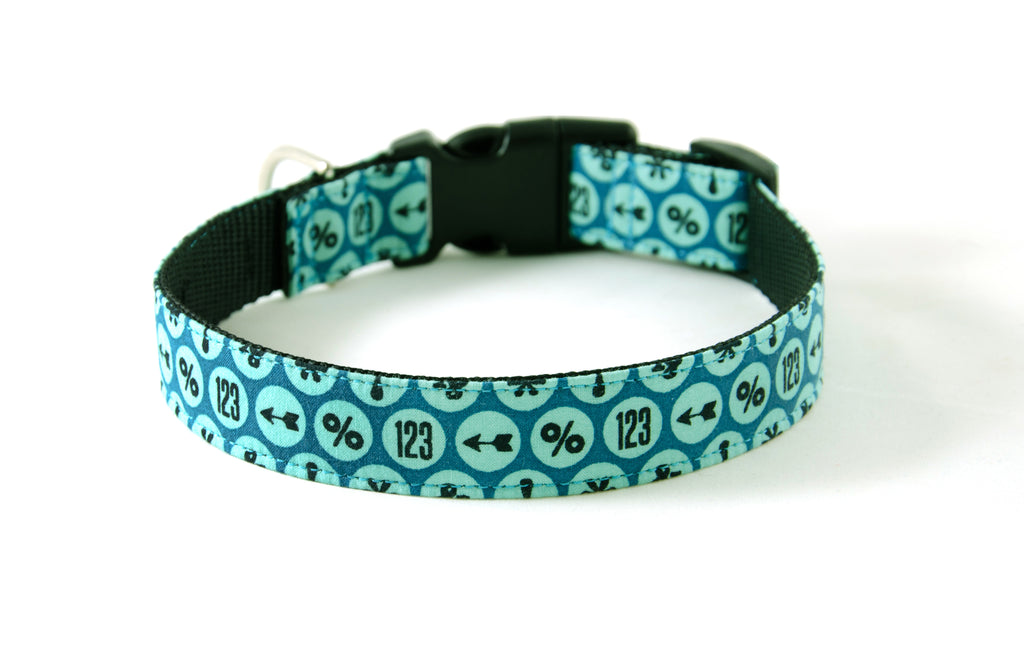 This is a dog collar sewn from Fletch, a cool aqua/teal fabric with typographic glyphs. Your collar may be the row of arrows, percent symbol, and 123, or the row with ampersands, asterisks, and exclamation points. Let us know if you have a preference. The inner surface of the collar is strong nylon webbing.

Mutthead collars are available in the following sizes (tiny dog and cat collars are in separate sections):
s (3/4" wide): 9" to 13"
m (3/4" or 1" wide): 11" to 17"
l (1" or 1.5" wide): 14" to 23"

Items in stock are available for quick shipping. If you need a size that is sold out, please contact us at bark@mutthead.com so we can make sure we have enough fabric in stock for you, and we will make you the collar you want in the size you need. Please allow 5-10 business days for custom orders to be shipped.