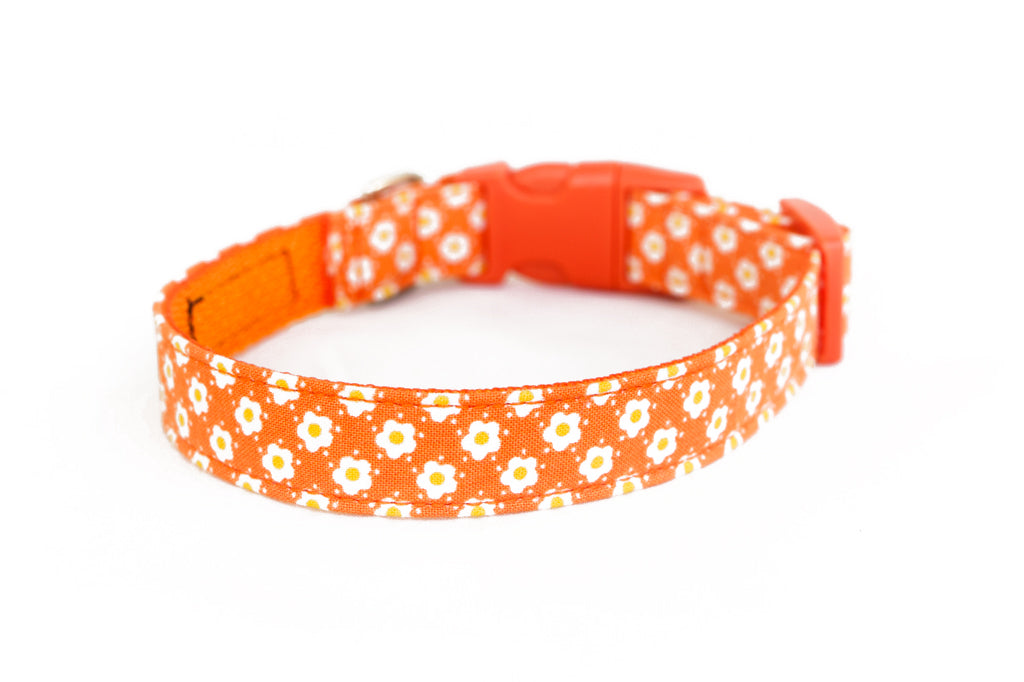 The Lucy collar is sure to put a smile on your face with it's cheerful orange background and grid of tiny white flowers. The pattern placement will vary; inner surface of the collar is strong nylon webbing.

Mutthead collars are available in the following sizes (tiny dog and cat collars are in separate sections):
s (3/4" wide): 9" to 13"
m (3/4" or 1" or 1.5" wide): 11" to 17"
l (1" or 1.5" wide): 14" to 23"

Items in stock are available for quick shipping. If you need a size that is sold out, please contact us at bark@mutthead.com so we can make sure we have enough fabric in stock for you, and we will make you the collar you want in the size you need. Please allow 5-10 business days for custom orders to be shipped.