Buckle Dog Collar in Merry ALMOST SOLD OUT
Mutthead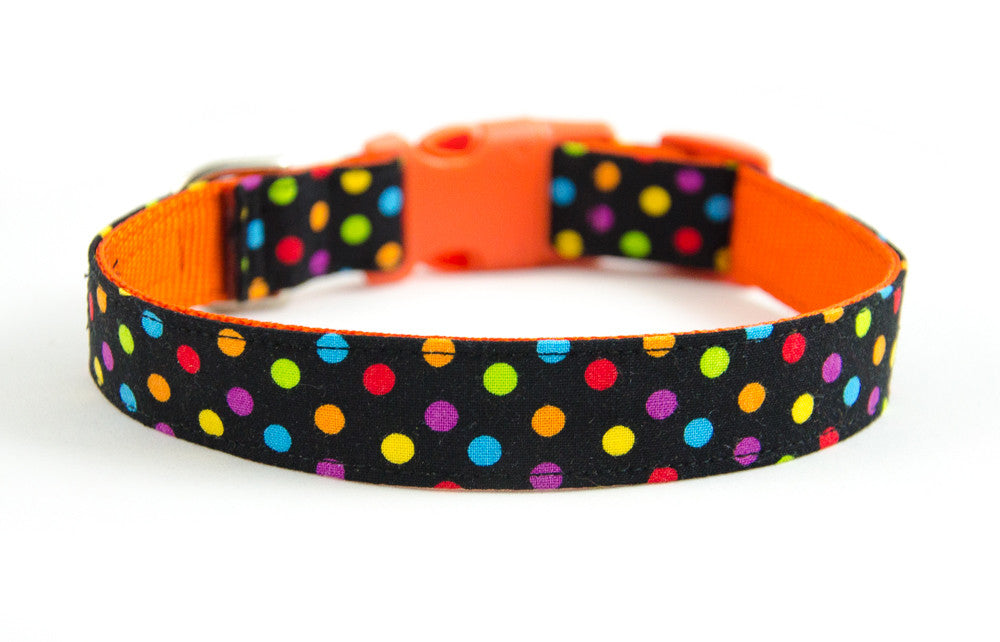 ONLY A HANDFUL LEFT!
This is a dog collar sewn from Merry, a cheerful polka dot print on a black background. The inner surface of the collar is strong nylon webbing.

Mutthead collars are available in the following sizes (tiny dog and cat collars are in separate sections):
s (3/4" wide): 9" to 13"
m (3/4" or 1" wide): 11" to 17"
l (1" or 1.5" wide): 14" to 23"

This fabric is sold out and we cannot make any custom orders.