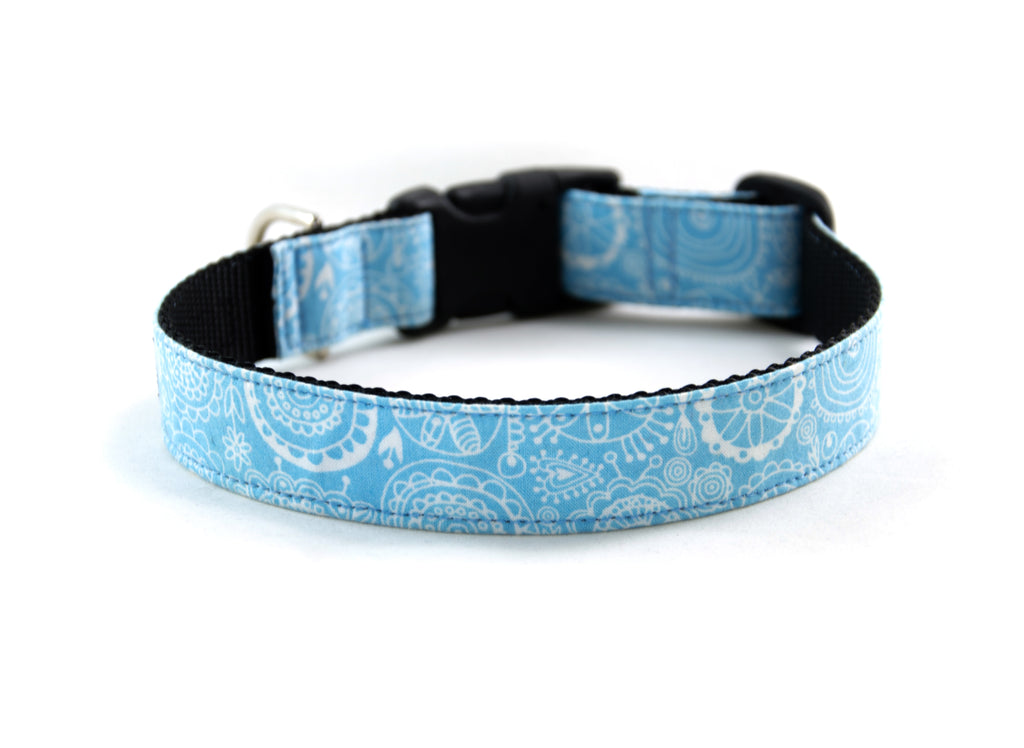 Named after my own cat, this Pippi collar features white doodles on a sky blue background. There are drawings of hearts and flowers and little random things, just as you may have sketched in the margins of your notebook in school. Were you in the daydreamers club?

Mutthead collars are available in the following sizes (tiny dog and cat collars are in separate sections):
s (3/4" wide): 9" to 13"
m (3/4" or 1" wide): 11" to 17"
l (1" or 1.5" wide): 14" to 23"

Items in stock are available for quick shipping. If you need a size that is sold out, please contact us at bark@mutthead.com so we can make sure we have enough fabric in stock for you, and we will make you the collar you want in the size you need. Please allow 5-10 business days for custom orders to be shipped.