Hand Screen-Printed Wool Pennant: Mark Your Territory
Mutthead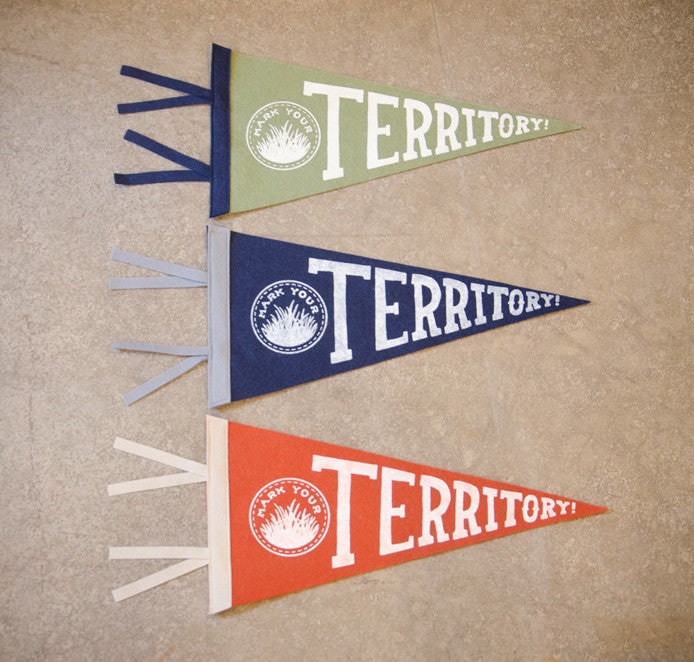 Made in collaboration with Connecticut design firm, How 2 Design, these hand-lettered and hand-screened, 100% wool (only the best!) pennants measure 9" x 18."
Here at mutthead, we're known for our collars and leashes and bow ties and bandanas. This year, we started receiving emails from your dogs while you were at work. They noticed that you had all the decor choices you'd ever need. Even your kids had decor. They demanded their own. "We want pennants with funny sayings to hang by our food bowls, or over our beds," they lamented. 
What are we going to do except give the masses what they want? We think our new pennants are sure to please the sensibilities of your dogs, no matter what kind of dogs they are. 
For a limited time, each design is available in a variety of colors:
Navy, Saffron Orange, and Sage Green. 
Care instructions:
Spot clean.