CUSTOM Bow in Claytie (Raspberry)
Mutthead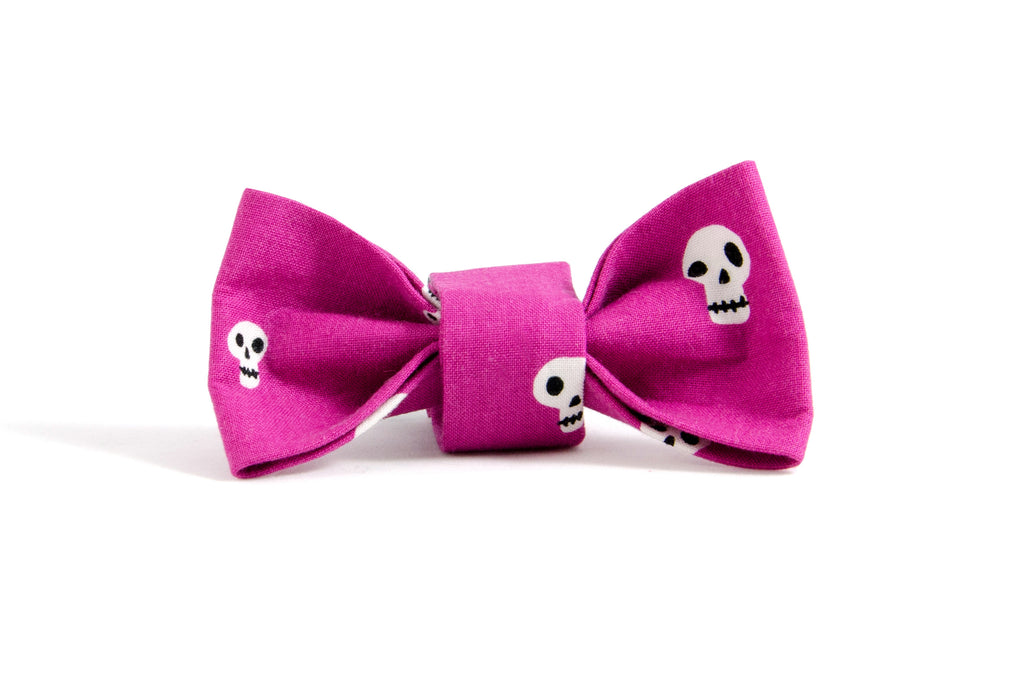 These pink bows are made from the raspberry version of our Claytie fabric, which features different size skulls, some right side up, some upside down. Put one on a Claytie collar for a matching look, or snap it around a contrasting one. Even those dogs who wear leather collars need some flair sometimes! Mutthead bow ties feature a strong plastic snap to keep it attached to your pet's collar.

Because of the potentially dramatic variation in skull placement from bow tie to bow tie, the products pictured here are the exact ones you'll receive. Please note sizes marked on images.

The size you will need depends on the WIDTH of your dog's (or cat's) collar, not the length. If you pet wears a Mutthead XS or cat collar, please select 1/2". If your pet wears a Mutthead small collar, choose 3/4", and if they wear a size medium or large Mutthead collar, select 1". Feel free to convo me if you have any questions.


These bow ties are in stock, and will ship 24-48 hours after ordering. Feel free to email us if the size you need is sold out.