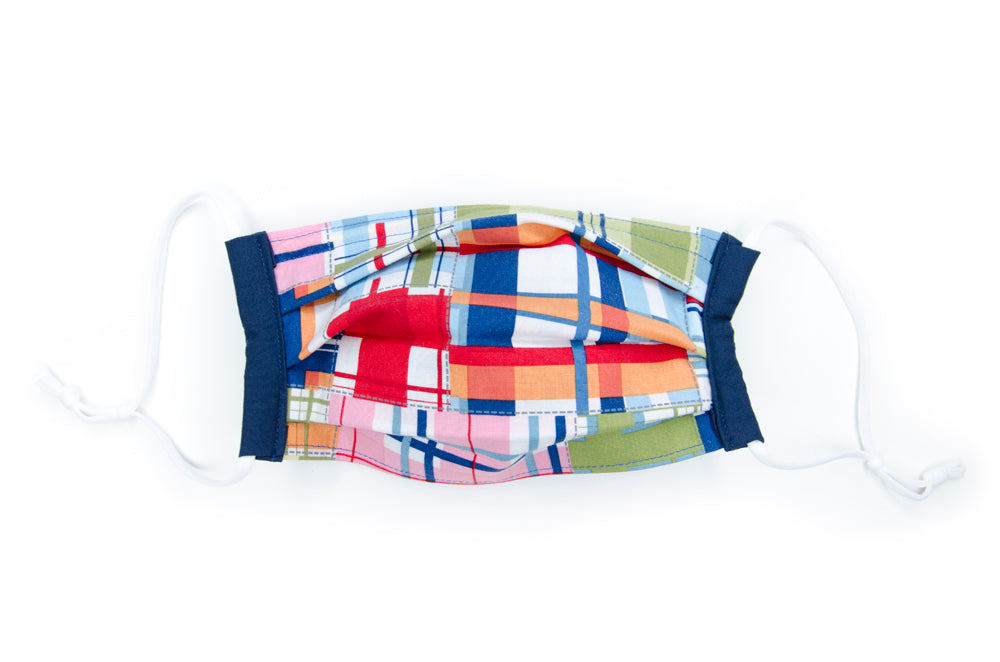 **IN STOCK AND READY TO SHIP**
This adult-size fabric mask is sewn out of Captain, a preppy, summery madras plaid. It features two layers of cotton fabric, adjustable-fit sides, a wire over the bridge of the nose and a filter pocket on the inside. Mutthead masks now feature adjustable ear elastics! The 1/4" wide, super soft elastic is extra long and features a bead that you can slide to tighten it to fit. You can also request 5/8" elastic goes around the back of the head twice, like a dust mask. Just add a note that that is what you prefer during checkout.
This will fit men and women. 
It is machine washable and can be dried in the sun or dryer.
**NOTE** For every mask bought on mutthead, we will be donating one to someone in need, whether they work in healthcare, USPS, the grocery store, etc (up to 50 masks).