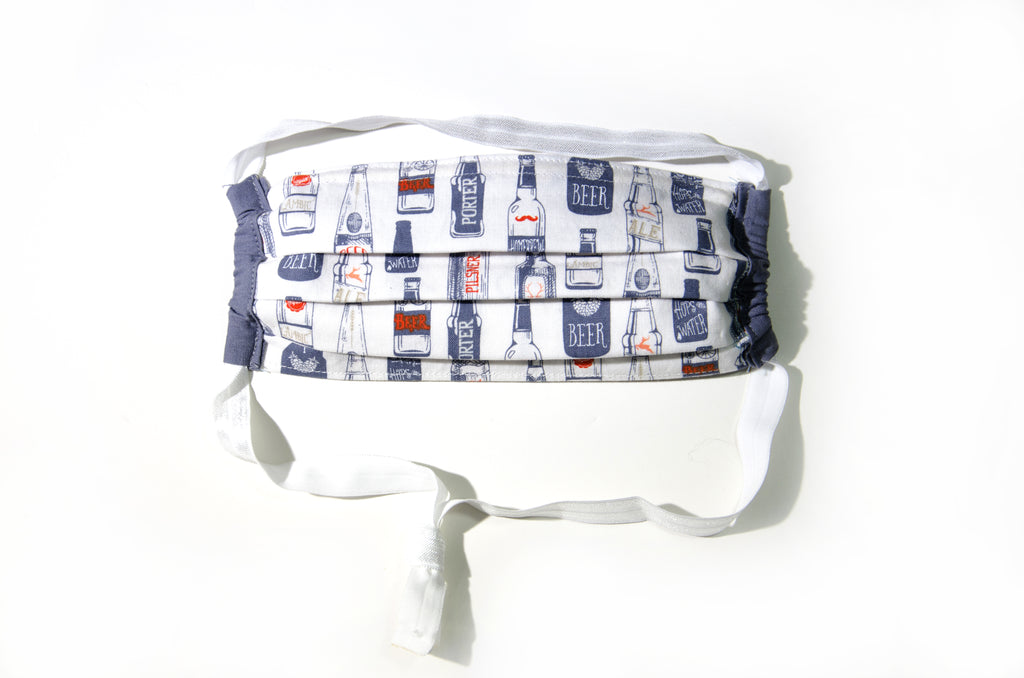 **IN STOCK AND READY TO SHIP**
This adult-size fabric mask is sewn out of El Camino, a beer fabric for the Corona virus. It features two layers of cotton fabric, adjustable-fit sides, a wire over the bridge of the nose and a filter pocket on the inside. 5/8" elastic goes around the back of the head, and is tied loosely so you can adjust the straps tighter if you like. This will fit men and women. 
It is machine washable and can be dried in the sun or dryer.
**NOTE** For every mask bought on mutthead, we will be donating one to someone in need, whether they work in healthcare, USPS, the grocery store, etc (up to 50 masks).