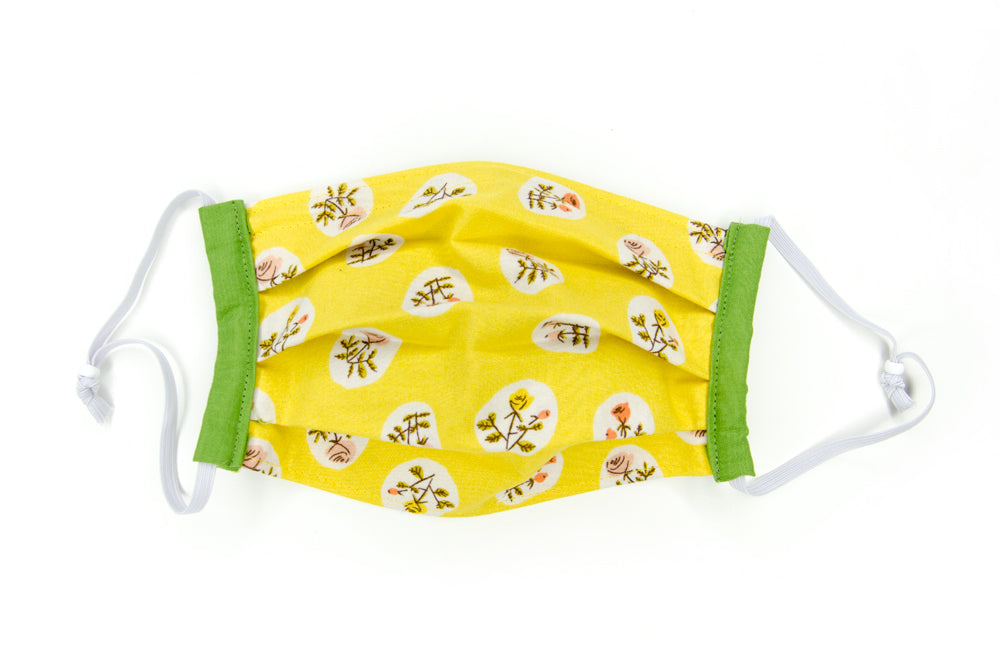 **IN STOCK AND READY TO SHIP**
This adult-size fabric mask is sewn out of Rhonda, a cheerful retro yellow print with little rose cameos. Pattern placement may vary. It features two layers of cotton fabric, adjustable-fit sides, a wire over the bridge of the nose and a filter pocket on the inside. Have you found that other masks are too tight or too loose? Mutthead masks all feature adjustable elastics! You can choose 1/4" elastic that goes behind your ears that have beads to slide up for a custom fit, or by request, 5/8" elastic that goes around the back of the head. This will fit men and women. 
It is machine washable and can be dried in the sun or dryer.
**NOTE** For every mask bought on mutthead, we will be donating one to someone in need, whether they work in healthcare, USPS, the grocery store, etc (up to 50 masks).