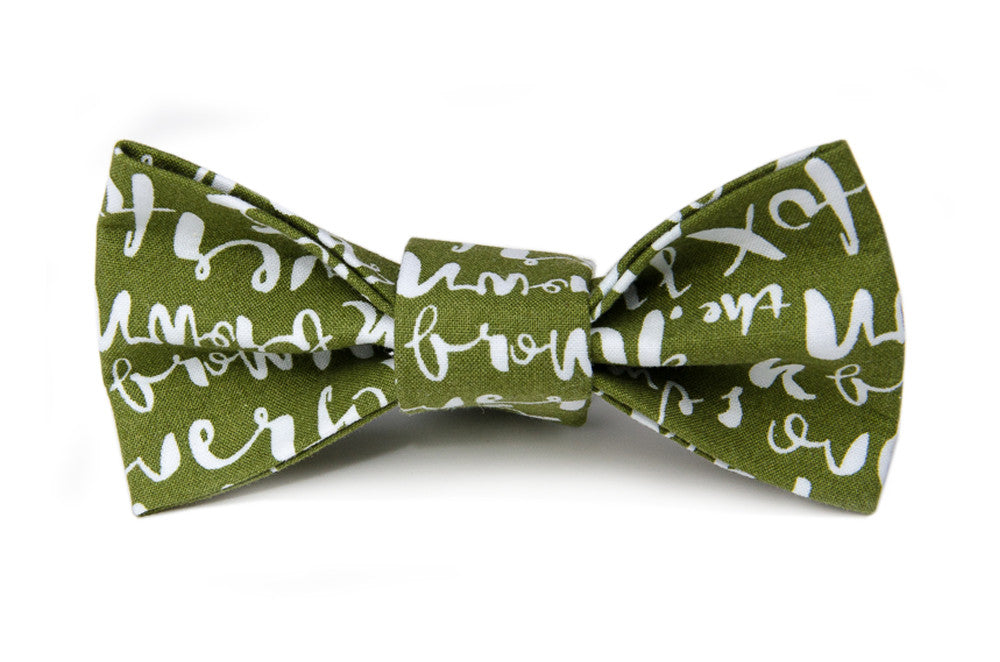 When you look closely at the calligraphy of the Flush fabric, you will notice it has the typographer's phrase, "The quick brown fox jumped over the lazy dog," a sentence containing each letter of the alphabet. Put it on a Flush collar for a matching look, or snap it around a contrasting one. Even those dogs who wear leather collars need some flair sometimes!

Please be advised that the position of the pattern may vary in the bow tie you receive.

Note: Mutthead bow ties come in different sizes. Because they snap around your pet's collar, the size you will need depends on the WIDTH of your dog's (or cat's) collar, not the length. If you pet wears a Mutthead XS or cat collar, please select 1/2". If your pet wears a Mutthead small collar, choose 3/4", and if they wear a size medium or large Mutthead collar, select 1". Feel free to convo me if you have any questions.