Mask and Bow Tie Gift Set in Lambrusco and Ramona
Mutthead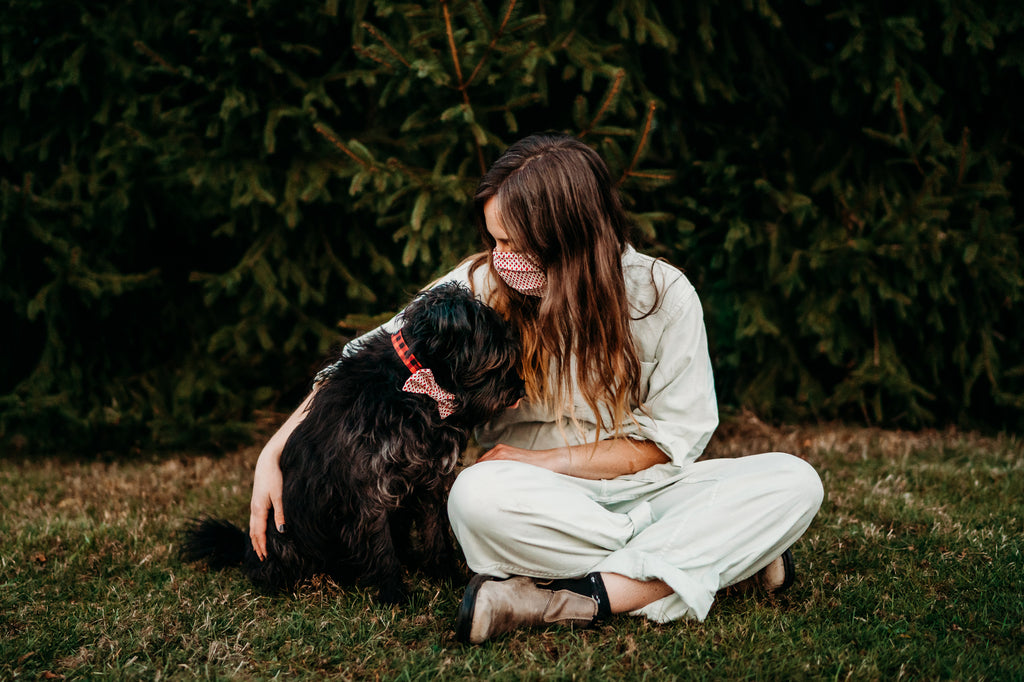 Porter Flea Holiday Exclusive
This gift set includes two reusable fabric masks and a matching bow tie for your dog. One available in each size! Packaged in a white cardboard box, you will receive one adult-size mask in Lambrusco, a red diamond pattern with tiny green dots; one adult-size mask in Ramona, a green fabric with red and white leaves and doves; and one bow tie in the size to fit your dog or cat. 
Since Mutthead bow ties snap on, they can be used on any collar or harness. Even those dogs who wear leather collars need some flair sometimes!

Note: Mutthead bow ties come in different sizes. Because they snap around your pet's collar, the size you will need depends on the WIDTH of your dog's (or cat's) collar, not the length. If you pet wears a Mutthead XS or cat collar, please select 1/2". If your pet wears a Mutthead small collar, choose 3/4", and if they wear a size medium or large Mutthead collar, select 1". Feel free to send us a message if you have any questions.
If the size you need is out of stock, please contact us; if we still have enough fabric in stock, we will be happy to make one for you. Please allow 7-14 days for custom orders.