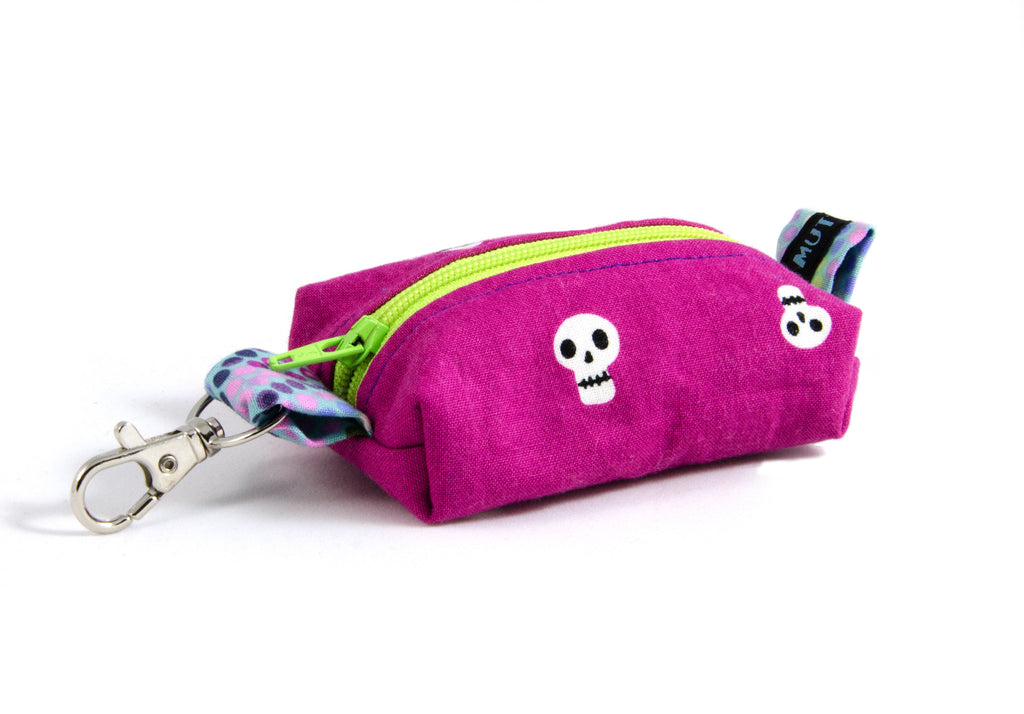 If you're going have to pick up somebody's poop, you might as well make it cute! These little zip bags will hold a roll of poop bags and clip to your leash or your belt loops. In fact, these bags don't have to hold poop bags. They can hold your keys and license and some money if you don't want to carry a big bag. You can keep them in your car with change for parking meters. It's up to your imagination!
This one is sewn from raspberry Claytie on the outside, with loops and a lining sewn from Luna. An acid green zipper accents it.
It measures 4" long (excluding loops), approx. 2.5" wide and 1.5" deep.